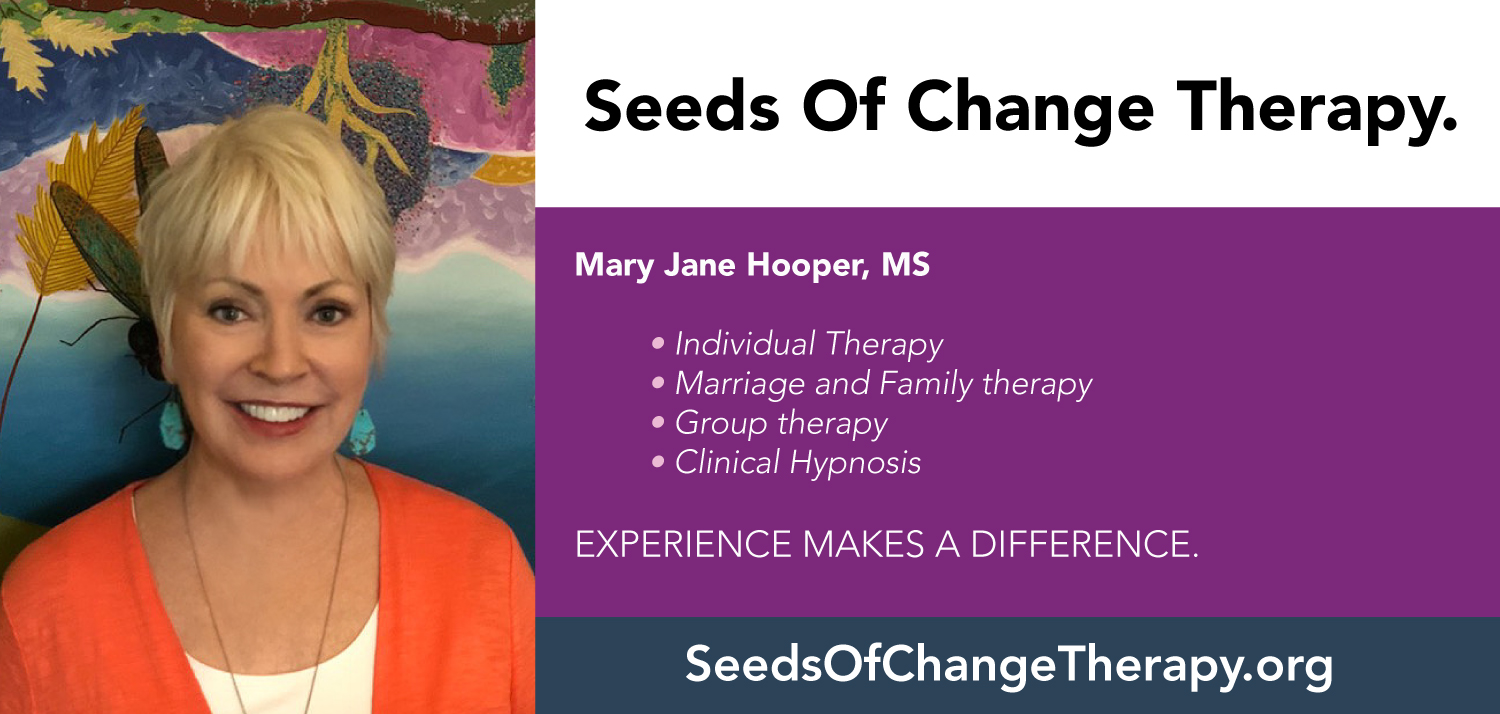 Mary Jane Hooper, MS, LMFT, CGP
Please Note: With the spread of COVID-19, I am now providing Telemental Health Sessions through an online service.
Please contact me for an online appointment.
For hundreds of years, wisdom teachers have shared a similar truth, that every crisis has the seeds for creativity and transformation.
Therapy invites us to open space in our heart for healing.
We must often weed out thoughts and beliefs that inhibit our growth.
The therapeutic relationship provides a nurturing environment for new seeds, ideas and expressions of ourselves.
Most couples enter therapy to feel more love and understanding. Conflict is to be expected in an intimate relationship.
It is just that most couples don't have a good model for repair, leading to ruptures that go unresolved.
In therapy, we learn how to speak from a place of self-understanding and listen from a place of true desire to understand the other.
In therapy, we first unearth what it is we want in our lives and in our relationships. By recognizing and replacing the blocks to our success with attainable goals, we claim authorship of our lives. Discovering our true selves allows us to live from a place of authenticity.
Group members work on their issues offering encouragement to confront individual's challenges which have limited their full expression of self.
I provide a wide range of specialist services for private clients and offer confidential services for professionals and businesses.
14 Encantado Loop
Santa Fe, New Mexico. 87508